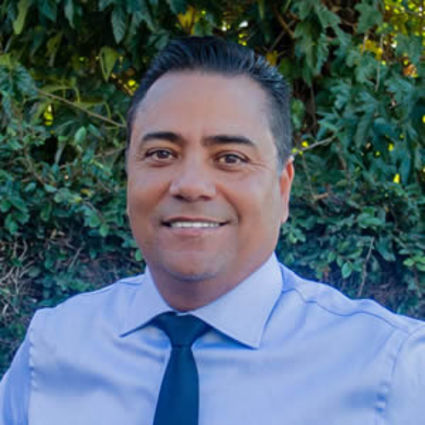 Tiburcio Moran
A little about me
and why I love real estate
Living in the Modesto area for over four decades, Tiburcio Moran, known as Tee to his family and friends, knows the Central Valley and surrounding areas very well. His first sales experience was at 14, working as a newspaper boy for the Modesto Bee. Excellent customer service has continued to be his passion to this day. Along with his paper route, Tee also worked at a restaurant after school which demanded customer satisfaction, fast service, and always a smile. Throughout TeeÕs careers in customer service, he has learned the importance of customer satisfaction and building long lasting relationships along the way. Tee brings many of these great traits to Team Spencer at PMZ Real Estate. By following a career he loves, taking care of his clientÕs needs, and helping them achieve the American Dream of owning a home; Tee feels he is giving back to his community in a special way.
Tee and his lovely wife Diana have three beautiful children, and three grandchildren. He loves the great outdoors, including fishing and kayaking. You might even find him on one of the local lakes or rivers drifting down catching fish.
Tee has been influenced and inspired in sales by some of the best from Zig Ziegler, Brian Tracy, Jim Rohm, Anthony Robbins and many others. He uses his experience and foresight to proactively address details before they become a problem. With the help of Team Spencer, he walks his clients through the process of selling or buying a home, giving them every resource possible to reach their goals.

Five words you can say about Tee Moran are: Integrity, Enthusiasm, Passion, Customer Service and Fun!!